A number of people enjoy hunting every year. With this, more methods of hunting were crafted as the hunting sport evolved. From beginners to expert ones, you can surely find one fit for your skills and capabilities.
We recommend learning about these different types of hunting to help you try something new on your next hunting trips.
These hunting methods allow you to get a fun and unique experience as you hunt your prized game.
Experts consider Bow Hunting as one of the preferred hunting strategies in today's time. Hunters who want to get in touch more with hunting as a sport utilizes this method.
Bow hunting provides more opportunities to shoot games as it does not spook them with a loud fire. Compared with rifle hunting however, bows do not produce similar power with that of rifles.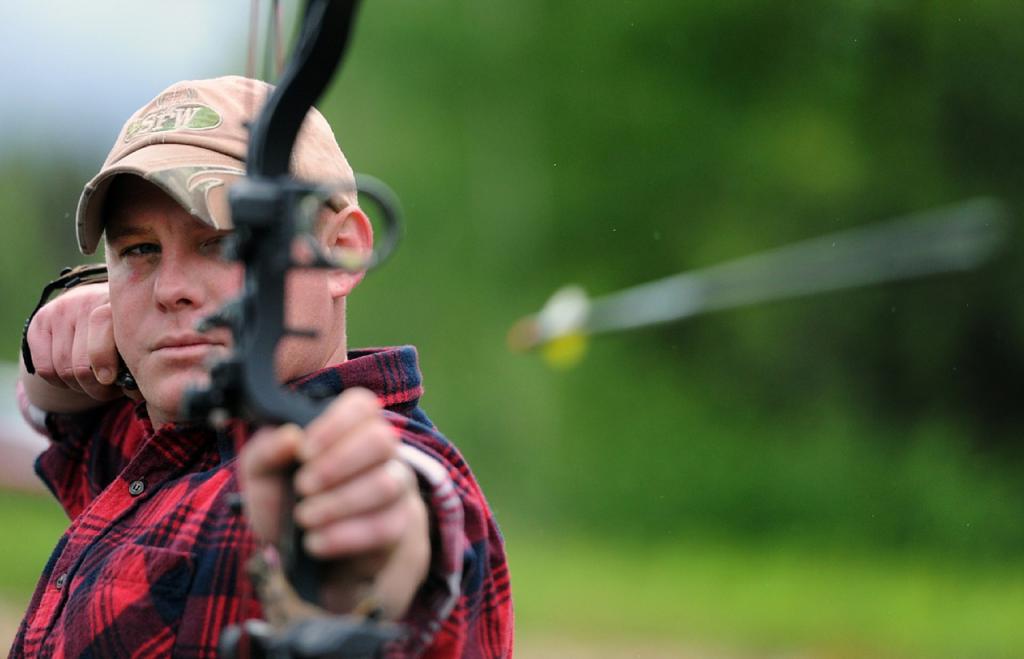 The most important elements of bow hunting are accuracy and aim. Since bows are not as powerful as rifle bullets, you must be extra accurate with your shots.
Hunters who practice this method usually carry around hunting knives, additional arrows and their bow. Should you need a sharp weapon, here are our best tomahawk suggestions. In case of broken strings, bow strings may also be stocked. Expert bow hunters also utilize a rangefinder for better aim, especially on smaller animals.
The basic equipment you need in rifle hunting is hunting knives, ammunition and your good-old rifle. We also suggest you dress appropriately for the type of terrain you will be pursuing. Lastly, you can also bring along your general hiking or camping gear such as deer hunting caliber.
This method of hunting is considered easier than bow hunting. You may easily load your rifle than the bow with arrows. Moreover, the shot of a rifle is more fatal than that of a bow.
We recommend you check out your local rifle shop to identify which weapon is recommended for your game. In general, you can use larger rifles for larger games such as bears and elks.
The use of lodges, hides and blinds when waiting for a game. This method is more utilized than tracking as it requires less patience for a good hunt.
Blinds are set up on areas where the game commonly wanders. Hunters can just simply wait within the hiding spot until the target games arrive.
We recommend you bring appropriate hunting gear and essentials as you may wait for some time. The hunting gears can easily be stored inside the blind.
Despite its good results, it may still provide several drawbacks. The use of lodge or blind requires time to be set up. Moreover, there is even no assurance that the game shall appear even after waiting for a long time.
There are several people who prefer the method of tracking when hunting. Tracking requires one to wait for their selected game to come in the area before shooting them.
Bow hunters prefer this hunting method compared with rifle hunters. Tracking is advisable for hunting in a short shooting distance. You can also bring along the hunting dog as a companion.
The skills involved in tracking include the ability to determine tracks, signs and scat of animals. These indicate that the game is near in the area or has been there recently.
An experienced tracker may guarantee a contact with preferred games when hunting. You may utilize several hunting gears for tracking activities. These need to be compact and lightweight as you have to carry them around when scouting the area.
This hunting method utilizes decoys to lure games. The decoys are situated in places where it can be easily seen by the game. The location should be near or within a blind or hide.
The decoys aid in reducing the skill level required to provide a highly successful hunt. This hunting method allows the games to come directly to the person hunting.
Decoys also provide a high chance of shooting the game without damaging the meat. This is great for hunters who prefer meat than having them as trophies.
These are just some of the types of hunting you can look into and practice on your next hunting trip. Some techniques are different but you can also integrate the key elements of each hunting method.
We recommend you evaluate your requirements and select the appropriate method that can produce successful results.
You may also be interested in types of hunters.