As you set up your campsite, we recommend following the guidelines below. These can provide you a quick insight of how campsites work and preferable areas to set it up. Your campsite shall look good in a snap.
Here are some tips for setting up a campsite.
Preparing and Choosing the Location
As you set up your campsite, we suggest picking first the location. This helps so that you will not rush should the sun start to set, making your work in darkness.
Moreover, it can take time to relocate especially during the night. Here are the major characteristics of an excellent campsite location.
Provides Practicality
If you are staying at your campsite for a long period of time, you must have access to water sources. We recommend finding a location near springs or streams. Nevertheless, it should not be near to the point that it can moisten your campsite and risk flooding.
We also suggest keeping you and your companions warm. You can set up a campfire within the area to provide you with heat and means of cooking. Your campsite must be near a dry wood source.
Offers Comfort
Even if you are away from home, you should still experience comfort as you stay at your campsite.
It is a priority to get a good sleep at night.
This provides you energy as you travel for the day's trail.
You must make sure that the site is flat and provides drainage.
Next, avoid locations with sharp sticks, objects or rocks on the floor. Then, you must evaluate the area and avoid insects.
Lastly, position your campsite on areas with excellent shade.
We recommend making sure that these characteristics are ticked off by your selected location.
With this, you are assured to have a good night's rest every day. 😉
How to Set up Your Campsite?
A campsite may be set up by completing several activities. These include but not limited to finding a fireplace, setting up the toilet and establishing rubbish bins.
Finding a Fire Place
As the sun is setting, it is essential to set up your campfire. To keep track of time, we recommend you check out our picks for the best outdoor watches.
Setting up fire on a campsite can provide a source of heat for warmth and cooking essential. Moreover, it can be a place to stay into bond and have a conversation.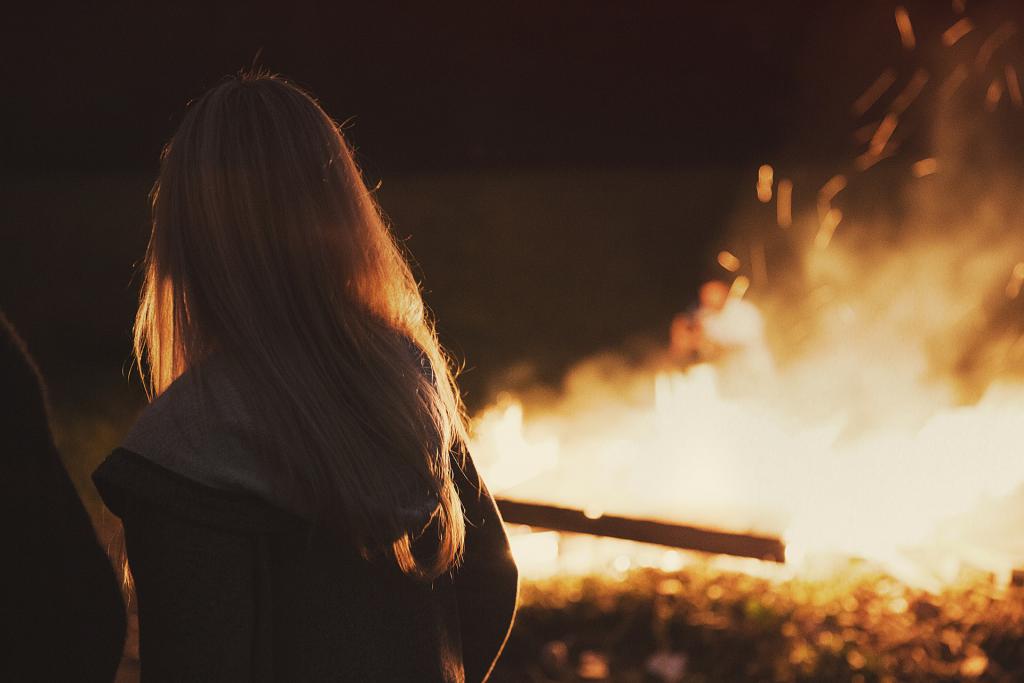 We recommend setting fire up away from the location of your tent. With this, there shall be no risk of blowing embers on a flammable surface.
We recommend digging fire pits to keep your embers contained. Lastly, to make your life easier when putting out the fire, you may use the combination of soil and water.
Setting Up a Toilet
There are many campers who find that having a toilet is critical when staying outdoors. We recommend establishing an area for your sanitary waste.
Your toilet must be at least a hundred feet away from your campsite. This secures comfort and privacy for all campers. It is not recommended to position it on a downhill location where water sources are directly below it.
Establishing Rubbish Bins
If you are staying in just a single location for a long time, it is likely that you will produce trash. As a responsible camper, it is not an option to leave your trash behind.
With this, you must make sure that you have a large rubbish bag to fit all your waste.
There is a possibility for bear disruptions. For this reason, we recommend hanging the rubbish bags in trees with at least 12 feet in height. It should be at least 200 feet away from the tent you stay on.
Campsite Features and Tips
Even if you camp in a trailer park or deep in the woods, you must be safe for you and your fellow campers. You do not want to risk your safety and get exposed to danger.
Trees can help provide shade as well as act as a windbreaker. Nevertheless, we recommend that you make sure it is sturdy with no limbs falling off. There were several cases before where campers get badly injured due to fallen heavy tree limbs.
We also suggest getting a campsite that is initially dry. With this, you must set up your campsite that is far from natural waters. This eliminates the risk of potential flooding. If you are camping on a beach though, you must pitch the tent on an elevation in case of high tide.
Lastly, eliminate the chances of exposing your campsite on lightning strikes. The worst places to set up are hilltops. Your camping equipment situated on top may act as lightning rods.
When setting up a campsite, you must consider several things such as its location and features. We recommend finding a place that can offer you comfort but not too near the busy outskirts of the city.
In general, you can set up a campsite in such a way that it does not feel like you left home. You must make sure that you have proper disposal for human waste and rubbish.
Lastly, you should prioritize building your fireplace to help you stay warm when camping at night.